Welcome to this week's What's Trending! We're excited to share the best snippets of news throughout this week.  Our easy to digest format means you can find out what's new instantly – you don't need to worry about missing out if you don't have time to search for hours through your other favourite blogs,  (though we should be the only favourites!) What's Trending brings together the best news, events and people on one page. Read on to find out more!
---
Story of the Week
Congo, Politics
17 Die during Protests: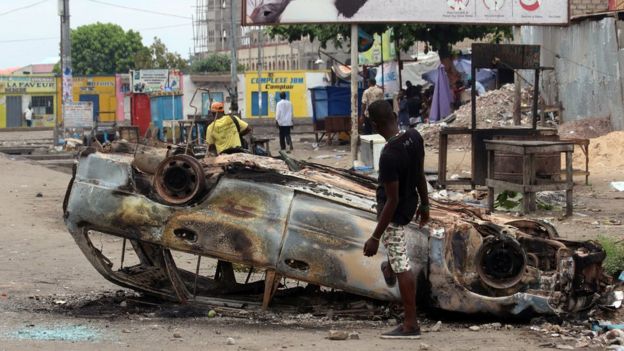 At least 17 people have died in the Democratic Republic of Congo during protests calling for President Joseph Kabila to step down. Three of them were police officers, one of whom was burnt alive, according to the Interior Minister, Evariste Boshab. However, opposition groups said 50 people died, with one witness saying police fired live ammunition into the crowd.
Protesters set up barricades and torched cars on one of the main roads in Kinshasa, the country's capital. Shockingly, the bodies of people who had died were seen lying in the streets after protests ended. The electoral commission was meant to announce a date for presidential elections, due in November, on Monday, but has said it will not be possible to hold them then. The opposition says Mr Kabila is trying to delay the elections in order to remain in power beyond his two-term limit, which finishes in December. Police have made at least 10 arrests, with hundreds of protesters out on the streets, reports BBC Afrique's Poly Muzalia from the capital.
Most schools and shops are closed in Kinshasa, with those not involved in the protests staying inside to avoid any trouble, our reporter adds. A government-backed effort to work out a solution to the political crisis, called a "national dialogue", has been boycotted by most opposition parties.
Mr Kabila's second term, the maximum allowed under the country's constitution, is due to expire on 20 December. Last year at least 12 people died in similar protests. DR Congo has never had a smooth transfer of power since independence more than 55 years ago.
Have a story for us? Tweet us @Whatsonafrica 
---
Human of the Week
USA, Music
Christian Scott aTunde Adjuah
This week's amazing human is Christian Scott aTunde Adjuah, composer and musician specialising in all horn instruments. He was born in New Orleans, Louisiana and  is a two-time Edison Award winning (2010 and 2012) and Grammy Award nominated trumpeter, composer, producer and music executive.  Christian's Grammy nominated international recording debut, Rewind That was called "arguably the most remarkable premiere the genre has seen in the last decade" by Billboard Magazine, earning Christian two prominent features on their cover and inclusion in their list of "Ones to Watch in 2006."
In June 2015, Christian established a partnership between his newly formed Stretch Music label and the lauded  Ropeadope Music family.  He released  the first interactive Stretch Music App offering for this generation of young improvisers a way of learning and reading music that is efficient and fun.  The recording and the app are set to be deeply impactful statements of the new genre.
Christian is the nephew of jazz innovator and legendary sax man, Donald Harrison, Jr. He began his musical tutelage under the direction of his uncle at the age of thirteen. After graduating from the New Orleans Center for Creative Arts (NOCCA) in 2001, Christian received a full scholarship to Berklee College of Music, where he earned a degree thirty months later.
Since 2002 Christian has released seven critically acclaimed studio recordings and two live albums. According to NPR, "Christian Scott ushers in new era of jazz". He has been heralded by JazzTimes magazine as "the Architect of a new commercially viable fusion" and "Jazz's young style God."
Christian is known for developing the harmonic convention known as the "forecasting cell" and for his use of an un-voiced tone in his playing, emphasizing breath over vibration at the mouthpiece, widely referred to as his "whisper technique." Christian is also widely recognised as one of the founders of "Stretch Music," a jazz rooted, genre blind musical form that attempts to "stretch" jazz's rhythmic, melodic and harmonic conventions to encompass as many other musical forms, languages and cultures as possible.
When you watch a performance by him you are told stories from his past which formulate the basis for his music and compositions. His piece, Ku Klux Klan Police Department (below), tells of an experience he had with police officers on the way home from a show.
In addition to his groundbreaking talent and beautiful music, his style is pretty awesome! Have a listen below!
Know a human you think should be featured? Tweet us @Whatsonafrica
---
Film of the Week
Nigeria, Film
The Arbitraton:
Ahead of Film Africa this October we're featuring  highlights of some of the films you should be excited to see. This week, WOA features  The Arbitration. It tells the story of Gbenga (O.C Ukeje) and his employee Dara (Adesua Etomi) who had an affair. After the affair ends and Dara leaves the company, she sues Gbenga and accuses him of rape. This thrilling film is full of murky secrets.
Directed by Niyi Akinmolayan,  who also directed "Out of Luck," the comedy  "Meet the In-laws,"  as well as the award winning movie"Falling," the movie can be seen at Film Africa this year!
Have a film you would like featured? Tweet us @whatsonafrica
---
Start Up of the Week
Nigeria , Business
DealDey:
Nigeria has been tipped to become a major force in Africa's e-commerce sector, with 89 per cent of the country's internet users already shopping online or expecting to do so in the future, according to recent research.
One Nigerian e-commerce startup taking the market by storm is discount online shopping platform DealDey, which earlier this year raised US$5 million from Investment AB Kinnevik, with the plan to challenge heavyweights Jumia and Konga.  The startup says it has 1.5 million subscribers.
Promising to become "the strongest e-commerce site in Africa", DealDey has plans to scale rapidly to all of Nigeria's major cities, then to Ghana, and across the continent.
It is also rolling out new services as a wild pace, in September launching two new platforms; PromoHub – allowing merchants to offer promotional deals that can be redeemed at the merchant's location; and LYF, a socially-driven business listings, reviews and transactional platform, which already has 20,000 businesses listed.
Know of a start up doing something amazing? Tweet us @whatsonafrica
---
Book of the Week (In partnership with AFREADA, Africa's Literary Magazine
Congo, Literature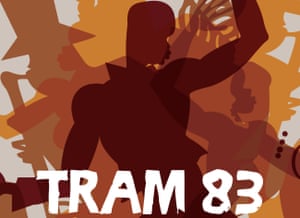 Title: Tram 83
Author: Fiston Mwanza Mujila (Author), Roland Glasser (Translator)
In an African city in an unnamed country land tourists of all languages and nationalities. They have only one desire: to make a fortune by exploiting the mineral wealth of the country. They work during the day in mining concessions and, as soon as night falls, they go out to get drunk, dance, eat and abandon themselves in Tram 83, the only night-club in the city, the den of all the outlaws.  Lucien, a professional writer, fleeing the exactions and the censorship, finds refuge in the city thanks to Requiem, a friend. Requiem lives mainly on theft and on swindle while Lucien only thinks of writing and living honestly. Around them gravitate gangsters and young girls, retired or runaway men, profit-seeking tourists and federal agents of a non-existent State.Tram 83 plunges the reader into the atmosphere of a gold rush as cynical as it is comical and colourfully exotic. Its an observation of human relationships in a world that has become a global village, an African-rhapsody novel hammered by rhythms of jazz.
---
Track of the Week
Botswana, Music
Motswako is a genre of  hip hop in Botswana;  tswana rappers usually mix English in with Setswana, but can also use Xhosa, Zulu, Kalanga, etc. It's relatively new and so far is one of the most celebrated genres of music locally.  Rapping in Setswana makes the music accessible to most Botswana natives therefore brings it closer to home. These artists own their style of hip hop by making it personal, infusing their rhymes with metaphors in multiple languages. One rapper gaining recognition is Zeus, a  rapper, MC and songwriter. He is considered by most to be the country's best wordsmith. This week, we feature his track "#Datswasup" a feel good club tune to play in your car. You'll definitely vibe out to this one!
What's your favourite track from the continent? Tweet us @whatsonafrica
---
What's Trending is in partnership with AFREADA and Film Africa!